Advenio Year End Wrap-up - The Year that Was: 2005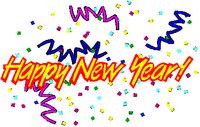 Ah, another year gone, and 2005 was a very busy year for us here at Advenio. We'd like to thank everyone who helped make this year a successful one. With the close of 2005 it's a good time to review the year that was.
2005 featured updates of all of our products:
MacXword
hit minor version 1.3 and was joined by the
MacXword Puzzle Collection
, a pack of 50 original crossword puzzles created exclusively for MacXword users. It also saw a price drop from $15 to $10.
MacGourmet
passed its first "birthday," hit minor version 1.1 and featured maintenance updates all the way up to the current version, 1.1.8. In addition, MacGourmet became
available on CD
for the first time, we partnered with
RealCajunRecipes.com
and
TheOtherWhiteMeat.com
for
sample recipe packs
, and the MacGourmet
Recipe Swap
was added to MacGourmet.com.
Finally in product updates, the
SQLGrinder 2
beta was released in August, with a bunch of new features and a totally redone user interface.
So, what's on tap for 2006? Well you can expect at least a final SQLGrinder 2, and a sizable update for MacGourmet. Hopefully we'll take another trip to WWDC. We've also got lots of other things in the planning stages, so stay tuned. Happy 2006 from Advenio!